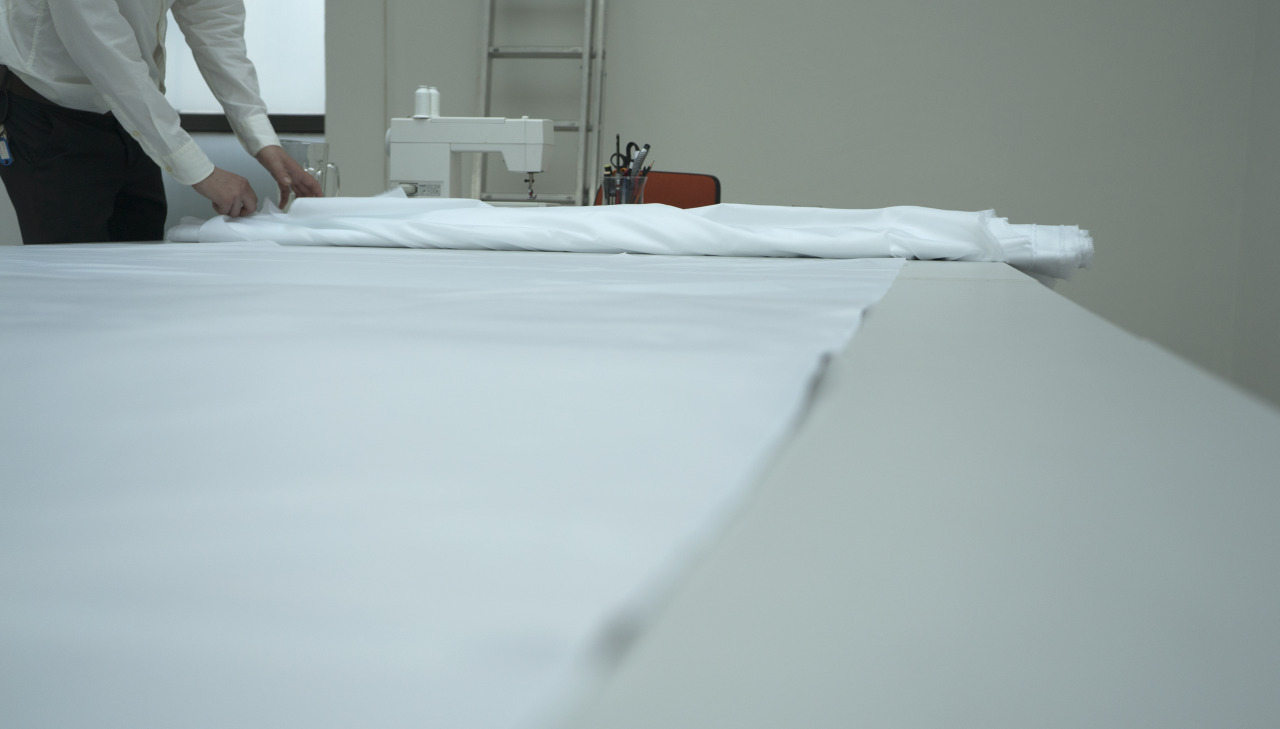 White Flags, 2016
Performance/Installation, Tables, chair, bin, sewing machine, cardboard, cloth, sewing thread, eyelets with washers, pencils, scissors, hole punch, hammer

The white flag is generally known as a symbol for surrender. Actually, it is much more: a universal symbol for cease-fire and willingness to negotiate. One who carries a white flag is unarmed and wishes to solve a conflict without violence. For this very reason the white flag is protected by laws of war as the symbol of the peace envoy. Its true meaning is a question of social conventions though.

What does a white flag mean in a fine art context? The flag in the white cube also raises questions about the supposed neutrality of the colour white.

The performance "White Flags" is essentially a manufacture. Visitors can watch how the fabric is laid out, cut, seamed at the edges and tamped with eyelets or speak with the person at work. After the exhibition, the flags are meant to be installed in public spaces or buildings. Similar to a fire extinguisher they are readily available for anyone to use in case they are in need of a white flag.

Depending on the duration of the exhibition it might not be possible to run the workshop at all times without appointing performers or operators. The work also functions an installation though because it can be experienced even if there is a break. Here the workshop functions as a set.

All utensils that are needed for the working process, i. e. cutting or sewing table, chair, fabric, thread, pencils, scissors, sewing machine, eyelets, hammer, hole punch, broom, bin and other tools are part of the installation and remain in the exhibition.

The size of the flag (it is meant for raising it to 5 to 10 m height) requires a free-standing setup with a work table that measures at least 1,8 × 3,6 m.

The times at which I or another person is present to carry out the work would be determined in agreement with the curators of the exhibition.